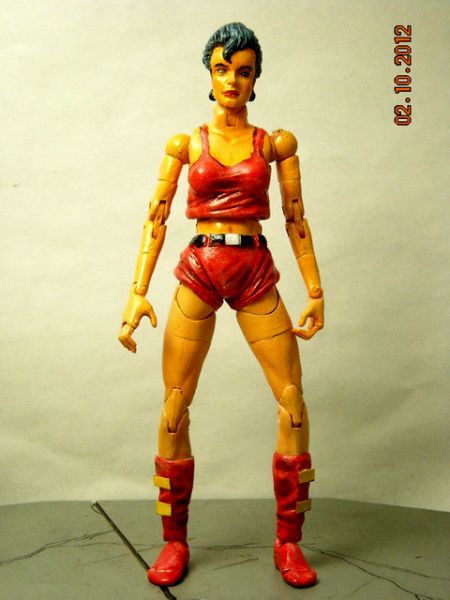 Scaleface is able to assume the shape of a giant dragon, with increased strength, fiery breath, thick scales and sharp claws.
After being resurrected by Selene, Scaleface gained the ability to swiftly regenerate from almost anything, as her body was now made up of living machine. Without Selene's control over the strain of virus that resulted in Scaleface's bodily change, the mutant dragon would once again die. Also, in her new form she was a slave to Selene's mental commands.

Sculted her hair,shirt,pants and boots,tamiya paint finished off this figure..enjoy!!