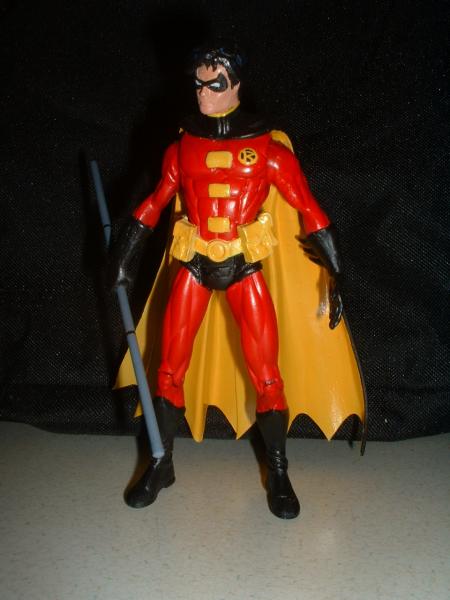 This was my first custom. I wanted a Robin in his new duds so here he is.

DCSH Robin- head, body, collar
DCSH Batman- cape, glove fins, belt pouches

I used apoxy to sculpt a new hairdo, mask, and the top of his boots.I sculpted his tunic latches as well. The bow staff was made from the innards of a Bic pen. Also pictured with a slight repaint of the his prior costume.