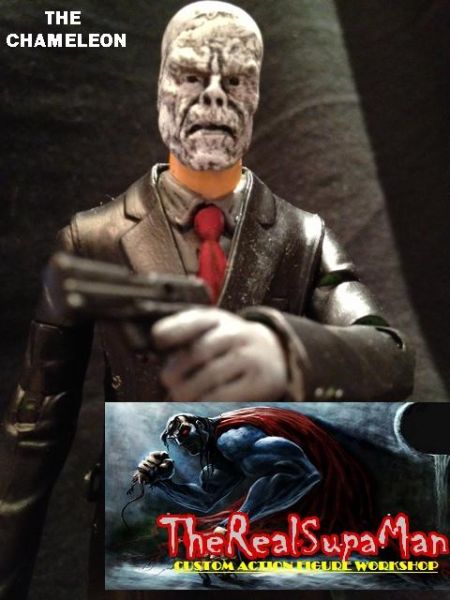 SO The Chameleon is an oldie but goodie Spiderman villian. No powers per say but that is what makes him so cool. The fact that he uses just "Disguises" and can fool Spidey is Awesome and every once in awhile Spidey gets suprised to find out that someone close to him has been The Chameleon.
Recipe was pretty simple. Used a DCU Sandman Body, head was from ML Frankenstein with a bit of sculpting, weapons were just out of my bins and there we have The Chameleon. I know he's not Comic acurate but I wanted to take a more Frightful take on him!

As always I appreciate any comments!!!