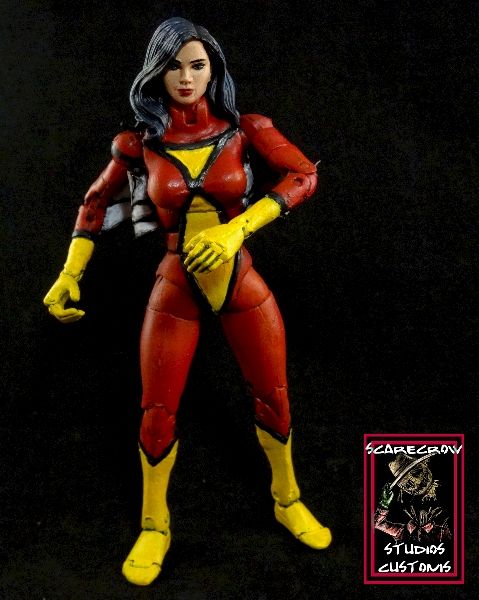 i love jessica as a character, but was never too enthralled with the toybiz figure of her. those heels, goofy big hands and sub par articulation inspired me to make a new one.

shes made from a box set sue storm, dcuc donna troy head and web wings from legends spider-woman figure, fit wings into inner arms and torso, sculpted detail lines on costume then total repaint.

thanks for looking and all comments are greatly appreciated.