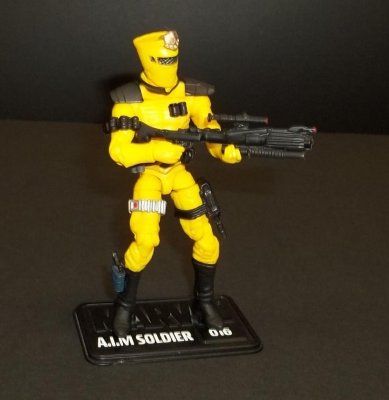 One of my passions is customizing AIM soldiers into more unique specialists. Here is a selection of AIM soldiers all geeked out for battle- 'cause you'd never get science geeks to conform to a standard uniform, right?

In detail is my scientist Supreme- with shoulder armor from a XMO Wolverine figure and various GI Joe weapons upgrades and a gold insignia on his helmet.
I also have my AIM Super Soldier- made from a Wrecker body, which matches the AIM uniform very closely and gives my group shot some height diversity.

In the group shot you'll see the BAF Modok, which is perfect MU scale...which makes me happy.
I'll swap out some better pics when I take them- the gang is up to 13 agents now and some use Crimson Guard bodies for more diversity

As always, Questions and comments are welcomed!
!