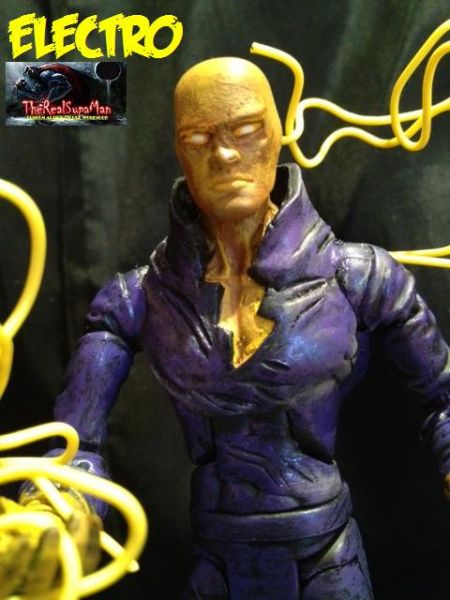 So for number 60, wanted to continue making some Spidey villians.
Gave my son my Marvel Legends Electro recently, I know (what), but when you got the cutest five year old in the world giving you those puppy eyes it's hard to resist! To the Recipe.

Used a DCU Boomerang entire body and the head was the alternate head that came with DCU Hawkman. Sanded down the mask off the head. Sculpted over the upper body as well as adding some small amount of sculpting details to the legs. I used DCU Eclipso's hands and then wrapped him up with the ussual paint job and there we have Ultimate Electro!

As always appreciate any comments! Have a great weekend everyone!