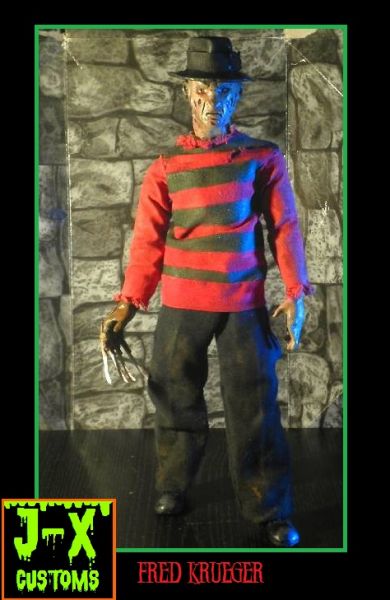 Used a 12" base for this, made the head completely from scratch using miliput, took parts from a Robert Englund figure cos i used that one for something else,

parts used was the hat, repainted a darker color, added the band around it,.
the sweater which i replaced the sleeves with just plain red like in the first movie and the base of the sweater.
Added the glove, re-sculpted the left hand from a closed fist to a open hand,..the trousers were hand stitched and the boots are sculpted.