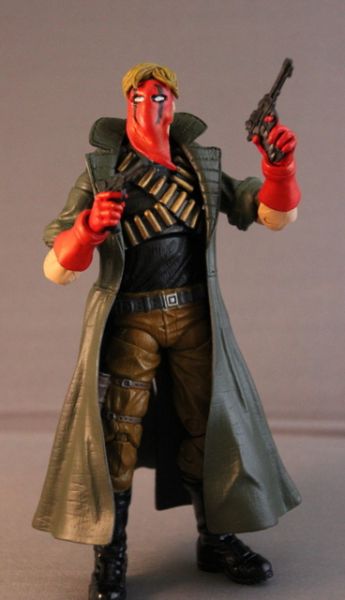 Well, with Backlash you gotta have Grifter. That's one of the cooler team-ups in comics, so I had to do both. I've always liked Grifter's design too. It translates really well to figure form, too!

recipe:
Head: ML Winter Soldier
Body: ML 2 pack Nick Fury
lower legs: Winter soldier
lower arms: SOTA Street Fighter Vega
Hands: LOTR Legolas
Coat: ML Nick Fury
the rest is fodder and sculpt and paint!