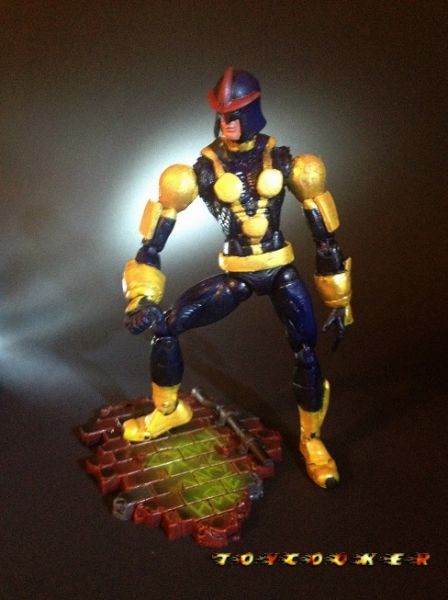 Captain Marvel Base
Ultimate Spiderman Nova Head
Human Torch Johnny Storm extra head
Fodder shoulders (wanted them bigger to look armored)

Also used craft foam for belt, circles, and arm sleeves. Sculpted the gloves and boots. I made the energy blast with Hot glue over plastic wrapper method and finished with different shades of blue paint. Painted the fig with Citadel. Thanks and feel free to comment!!! :)

Update, I hollowed out the head some so it sits lower! Thanks guys!