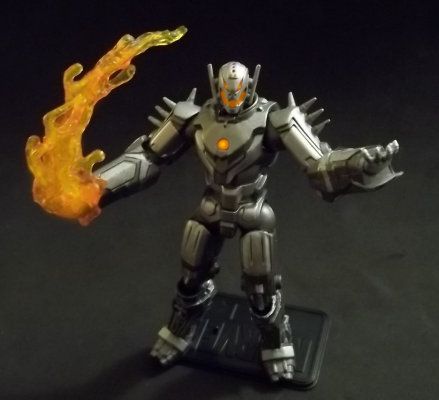 Here's an easy way to buff up your Ultron-
I took an IM2 Hammer drone (the silver one)and swapped on Ultron's head and hands, then painted the chest reactor and his eyes and mouth a fluorescent orange with some yellow and added the spikes from a Velo binding machine.
I think the energy effect is from a SW figure- it was in my Bottomless Parts Pox.

Overall, a super easy custom and it looks prety cool.

As always, questions and comments are welcomed!