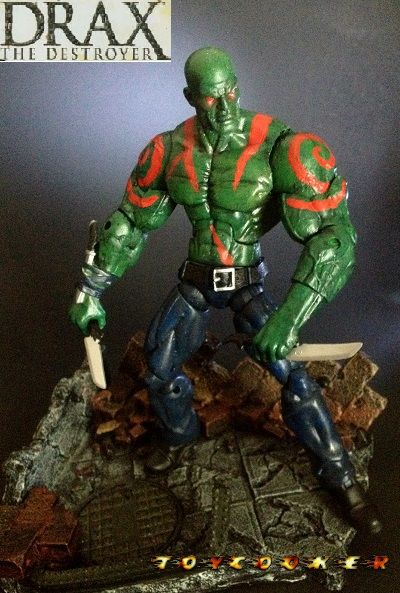 Savage Dragon Torso an arms
ROML Drax Head, Legs, and Hands

Used about 5 shades of green and did a complete repaint to match up all the colors. Used a microbrush to do the red warpaint. Drax is looking ready to lay the beatdown like Batista now. haha

Check out the ebay auction for lots more pictures, was having a little too much phone posing this haus.

My baby boy has been here a week today and I realize I do actually still have some time to work on customs. I didn't really plan on making this dude, but kinda had to use some of his parts for a couple other customs and this ended up coming together first.

Thanks and feel free to comment!