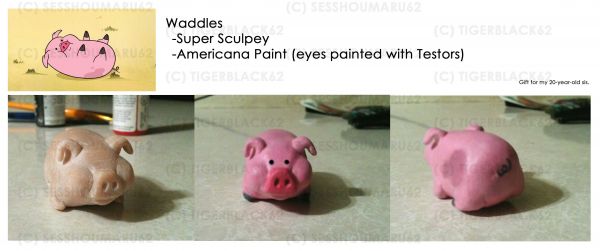 Did this for my sister, who turned 20 last March 20.
She's a Gravity Falls fan and the next is obvious.

Info is in the picture.

Recipe:
Super Sculpey
Americana Paints
Testors Paints

Sorry if this looks crappy. I was also busy with school.

My iPhone revived, but the WIP pictures of my 2099 Spidey were gone :c The custom was taken down because 'it didn't look like one'. Oh well... time to buy a House of M spidey to make another one.