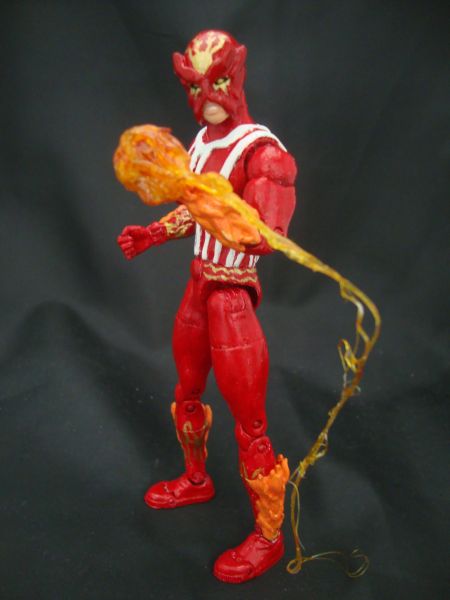 Whats up everybody!
This is my custom marvel legends Sunfire.
With Sunfire joining the ranks of the Uncanny Avengers i thought that i would make him in plastic form.
I based him off of partly the images given to us so far, but mostly on the Bowen statue of him.
He was made ALL from a human torch figure with the details sculpted on and then painted.
just for fun i made him a Bunch of accessories all made of hot glue and craft wire

Hope you all enjoy!