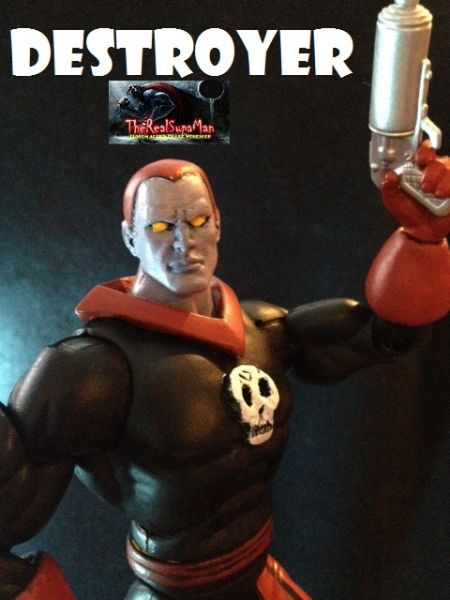 Still working on my Classic Invaders team, here we have Destroyer the Keene Marlow version.

Base was a DCU Black Adam
Legs DCU Samurai
Left hand DCU Samurai
Collar was from a DCU Eclipso, sculpted the top of the boots, gloves, head and skull. Finished him with a paint job using Citadel and Testors paints. Gun from something, I got tons of guns and not sure where they all came from. Again, thanks for looking and as always appreciate any comments or feedback!