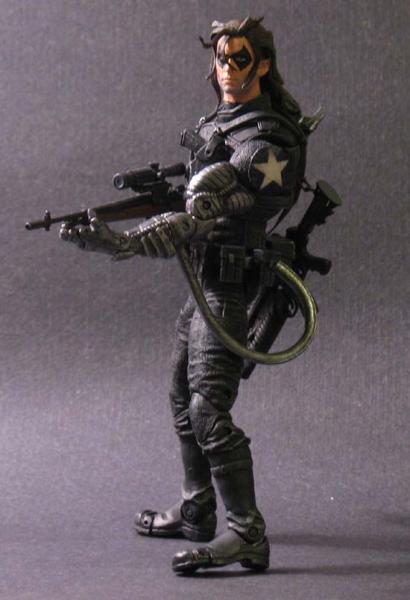 Winter Soldier is made from a ghost rider body, legolas head, super patriot arm, judge dredd hand, and the star is from super patriot I kept it like a shield reminds me of caps shield.

I made hair out of green stuff so it can flex. Gave WS some nice dry brushes and BAM! One badass Winter Soldier.

Be sure to check out the soup for more pics.