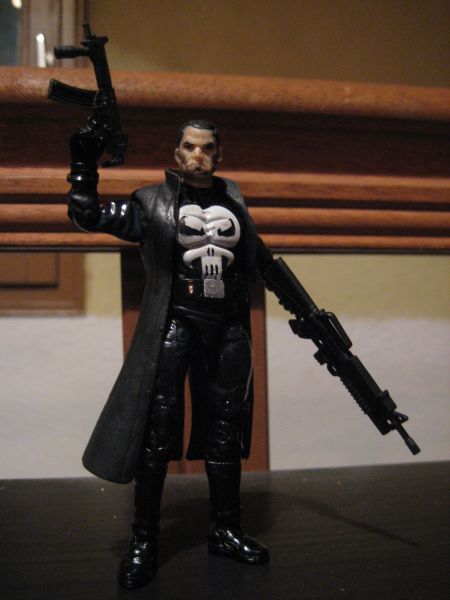 The 2012 MU Punisher gave us a satisfying 616-Punisher, yet there's no figure of the MAX version. As it is my favorite take on the char, I tried to do a MAX MU custom.
Head,torso,feet: MU Punisher (black glove and boots)
Arms and legs : MU Ghost Rider (first time cracking a figure to get the arms)
Coat : Avengers Nick Fury
Resculpted the jaw and the hair, added some black paint.