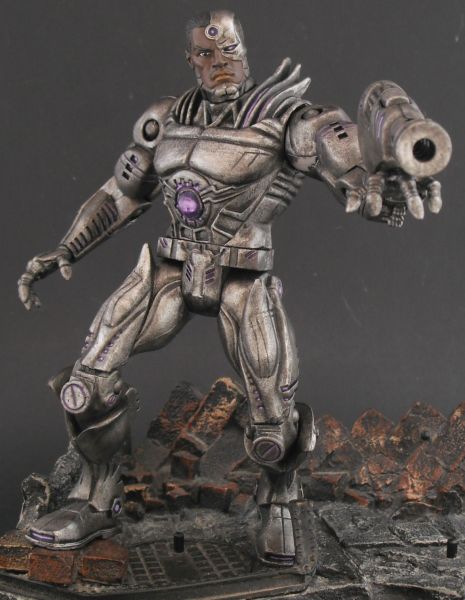 After I made my Metallo, I was stuck with what was left of my original one which had no head/neck or hands. After going thru my heads bin to see what might get some ideas flowing I came across a Cyborg head. And then remembering that Baxter Stockman in the 2002-ish series eventually went to virtually a full on robotic body, I found my idea. Then considering the detail, size, and overall design of the base body, I felt it would fit in nice with the new TMNT. It's always nice to actually have fun on a custom and this guy was definitely that.

Head: DCD Cyborg (Rebuilt the entire neck area with fodder/scrap and added ball joint)
Base: SMR Metallo (Removed then replaced chest gem with different color)
Hands: DCD Brainiac
Remove-able Gun: Iron Man

Gave him some pre-paint prep work and then he got a full brand new paint job.

As always, Thanks for Looking!