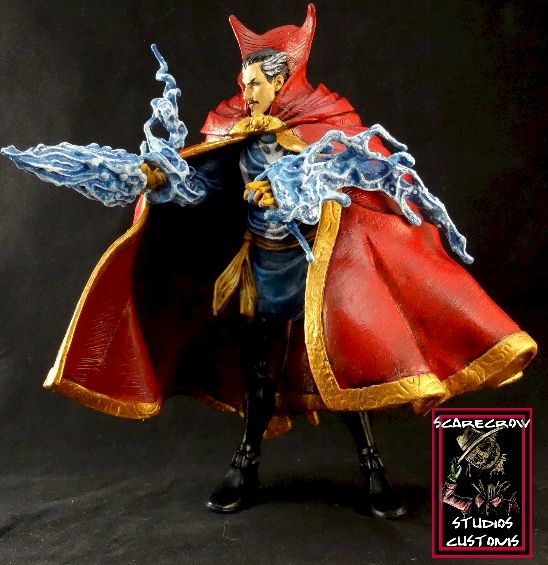 first of all props to comiccustoms! for this idea. when i saw his i knew i really wanted to make one too.

hes made from a dcuc desaad, dr strange forearms and hands, head and cape, with sash made from 2 psylocke belts. power effects from iron fist and mandarin, then total repaint.

thanks for looking and all comments are greatly appreciated.