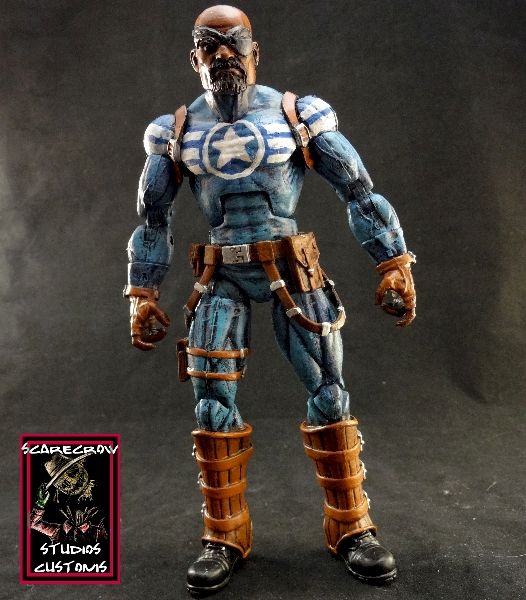 im still not a big fan of them creating this character in order to put my favorite marvel character, nick fury, out to pasture. but hes there now, secret avengers and all, and a fairly easy custom. so here we are.

steve rogers body, drax head, sculpted goatee, eyebrows & eyepatch, then total repaint.

thanks for looking and all comments are greatly appreciated.