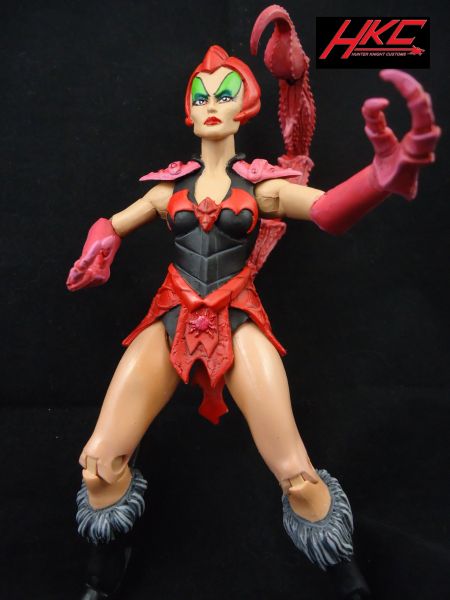 Scorpia was on my "redo" list since day one of this year, however since at some point Mattel will release the official one, I didn't wanted to go for the "Filmation" look.

Instead I went for an alternate design on her armor with heavy 200X influences and called it "the battle armor" concept. As you can see, she has fur on her boots, an articulated tail (5 points to be exact) that can also rotate a full 360 degrees and heavy detailed skirt and shoulder pads.

The video also shows my early versions of Scorpia from the very first one in 2010 to the second and third in 2011, so you can see how my work evolved in this 5 years of working with figures.

Crossover week approaches….who will join MOTUC???
Don't mind He-man...he is just having a good time "secret of the sword" style....