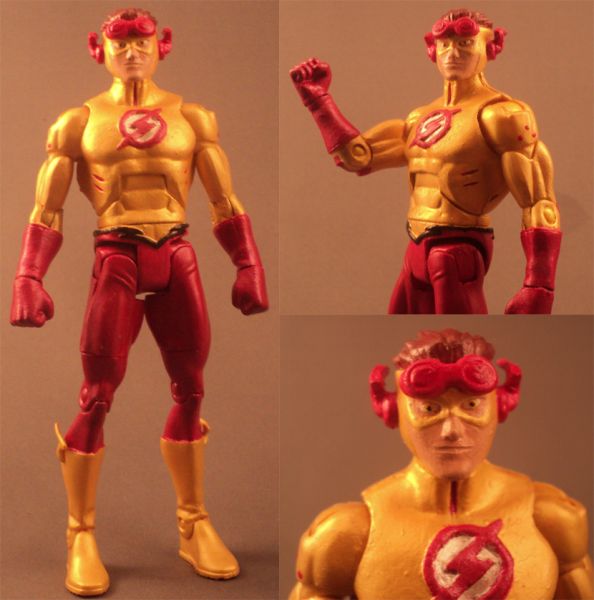 kid flash was made using the body of a young justice kid flash, i had really liked how he looked in the show and i also wanted a bart allen flash so i decided to fuse them together and make one that i would like.
head & body - YJ kid flash
forearms - dcuc robin
lower legs - dcuc kid flash
also sculpted the flash emblem and the lightning around his waist
tell me what u think and enjoy!!