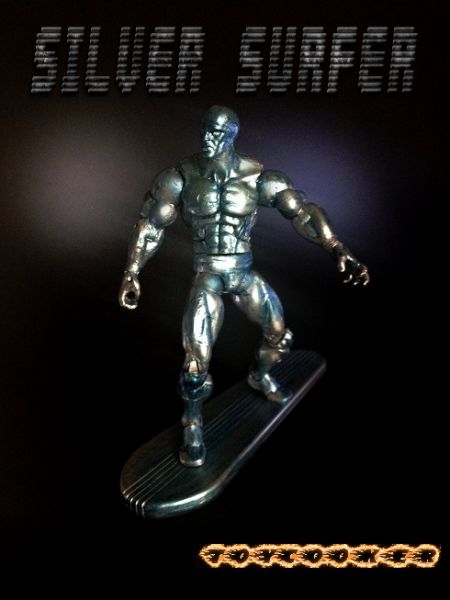 LCBH Conan Head and Torso
ML FO Sabes Pelvis and Thighs
ML Series 5 Sabertooth Knees down
ML AOA Sabes Shoulder/Bicep
WWE Forearms/Hands
HML Movie Silver Surfer Surfboard

As you can see I pretty much destroyed all my Sabertooth figures, since I'm not really a big fan of any of them and am using thier other parts to eventually do an updated upgrades Sabertooth. Made this rad dude for my personal Silver Surfer collection. Basically was a take on the Olivetti Namor recipe perfected by loosecollector and Stevid. Hope you enjoy.