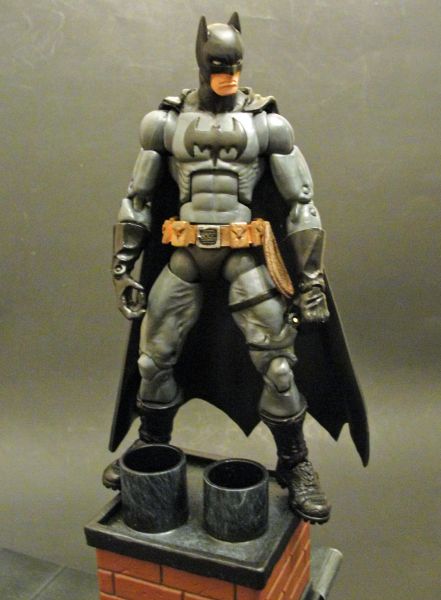 I didn't have any fodder left, so I used parts from my old customs here on Figure Realm to make my own version of the Dark Knight!

Not a very sophisticated version...no bells and whistles (or should I say 'Bat'-bells or 'Bat-whistles')...just a very simple recipe:

Upper body: All ML Taskmaster. Removed chest plate, filled the holes and re-sculpted chest. Sculpted bat symbol kind of old school design. Trimmed down gloves. I was in the process of adding the blade things to his gloves but ran out of time

Upper Legs: ML FaceOff Daredevil
Lower Legs: Tasky
Boots and belt buckle: Ml Ult Cap
Cape: Modded Arkham City Batman
Head: Sculpted cowl over Young Justice Red Arrow

After this posts, going back to mold and cast the hip, elbow and shoulder joints to avoid paint rub. Also working on a wire cape idea that I've seen used by other customizers here.

Thanks for looking!

If you like what you see, please check out my other customs.