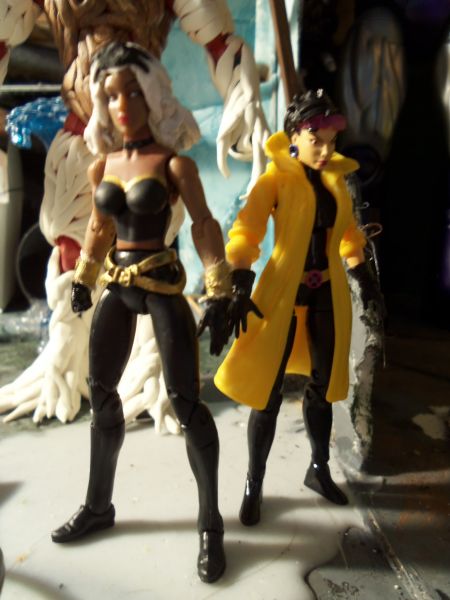 i felt really bad about my poor storm who was so horrible i don't think i even put her on the realm. well that changed, i have yet to give her a cape but she turned out well enough that it doesn't matter right now. she has kitty prides hair with a bit of sculpt and i switched storms and jubilee's lower legs,
which by the way, i found to be a wonderful improvement, i encourage everyone to give the old female buck the new lower legs, it makes them taller and i feel it makes them more aesthetically pleasing, this switch also helped jubilee cause i think the new legs altogether made her look super scrawny, the switch also made her shorter.
i repainted jubilee's face and carved out the center of her earings, painted a zipper, and fixed up the glasses.
overall i got a huge improvement on both of them and can now proudly diplay them with my x-men.