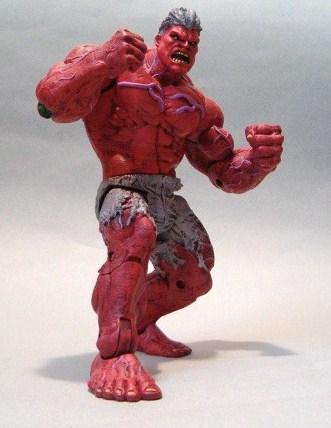 Well I seen these being done lately and decided to give it a try myself since I had about 5 of the movie Hulk figures lying around.
I started by resculpting the hair and making it, as I seen Jin refer to it, Akumaed. I then coated all skin parts in a gore red and then drybrushed on a Valentines pink. The the the hair and pants were done with a base coat of codex grey then top coated with a fortress grey.

And thats how I spent the time waiting for the turkey to cook!!