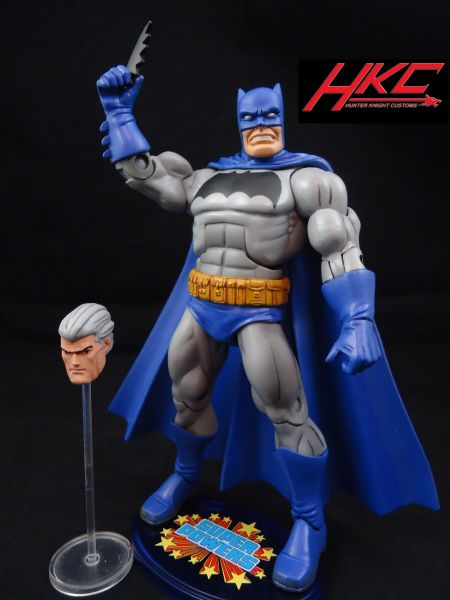 Hey guys, this week I opted for a simple custom: Dark Knight returns Batman in blue deco. Really a simple one. The figure was disassembled to work on the joints, then painted with a mix of citadel and model master acryl paints.

I opted to give him some more muscle definition and added some subtle layers of blue and grey to the costume. His soles were given a drybrush of brown to simulate mud, his facial features accented with darker tones, etc.

Once finished it still needed something extra... so I went ahead and gave him an unmasked Bruce Wayne head resculpted as close as possible to what he looked like in the movie. The head is actually a cast of an Ed McGuineess Superman… (of all heads!!) with the chin modded and hair resculpted. Its also compatible with the regular black and grey Batman. Thank you all for checking it out!