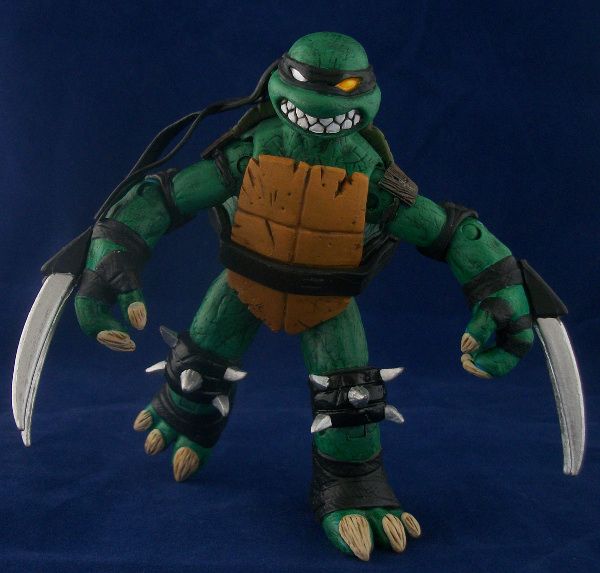 I started this out by taking a dremel to Raphael's teeth, carving his left eye a bit wider and hacking up with shell with an xacto blade. Then I use Aves to make the protrusions on his shell make his new teeth and give him some gnarly finger and toe nails. Lastly I glued spikes from a Mr. Beefy to the elbow and knee pads, attached some cable and board cuts to the shoulders and glued on claws from a ML glider.

Most of the work on this fella was the paint job. I must have tried out half a dozen greens before I settles on the one shown. I ended up base coating him in turquoise and applying a 50/50 of green ink and green wash. The chest was painted in Tau Ochre and finished with a sepia wash. The back shell is base coated in brown and dry brushed with a hunter green.
Knife, curvy sai and mace are all from original Slash figure.