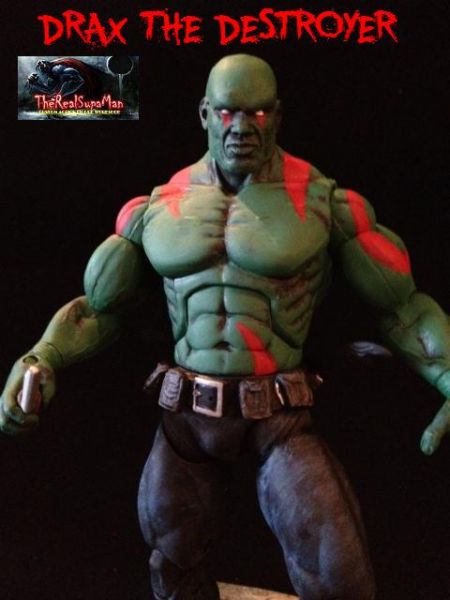 Hey Guys, so wanted to make a Drax for my own collection. Recipe goes
Head: Gears of War, Resculpted
Body: TNA Wrestler
Sculpted the pants, belt was made useing elastic, pouches and the back piece from ML Drax figure. Knife from my weapons bin! Wrapped him up with some paint!
Thanks for looking and appreciate any feedback!