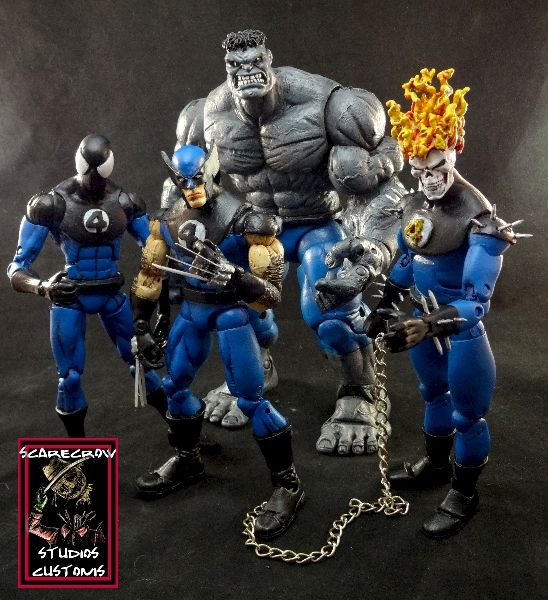 hulk is a planet hulk figure with 2pk hulk head

spider-man is a bullseye body, mr fantastic arms and lower legs, scarlet spider thighs, and a spider-man head cast from casting cave.

ghost rider is a lcbh madman, 2pk mr fantastic gloves, roml ghost rider head

wolverine is an aoa weapon x body, bullseye legs, wonderman boots, ml4 punsher lower arms and gloves, and a wolverine head cast from casting cave

the rest is sculpt & paint.

thanks for looking and all comments are greatly appreciated.