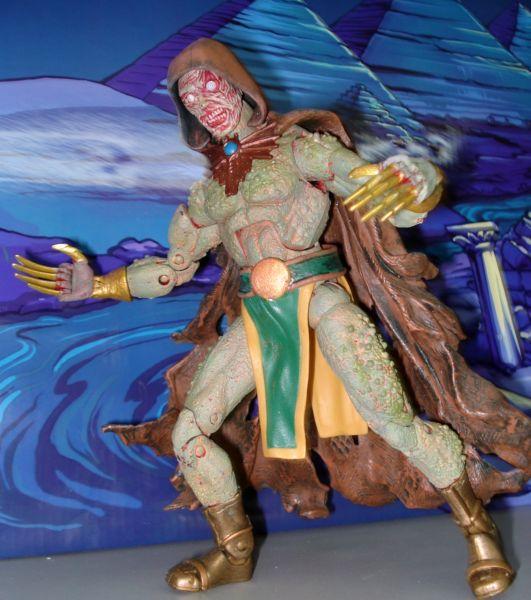 From planet genoide kai come this son of the sand,
comming only for you blood,
the blood that their people drink. . . .
he need river of blood to be able to survive. . .

the alien body is from black heart,
the head is from kronenen,
the cape is from demogoblin,
his hands are from ripclaw,
cover tail from loki,
the belt is made whit hercules chest band
the hood is from dr. Doom 4 fantastic movie
the boots are from beta ray bill
the blood is from. . . . You throat. . . Hahahaha!