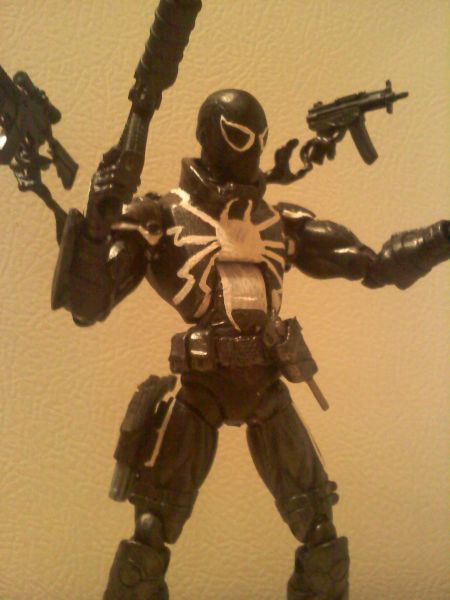 Hey all, HDC back here with another custom project. This time I wanted to tackle Agent Venom.
Heads: Unmasked(Ronan), Masked(Fantomex and sculpy, Venom(Marvel Selects Venom extra head)
Body: Fantomex
Hands: Avengers Nick Fury, Marvel Selects Venom extra hands
Boots: Nick Fury
Lots of sculp and custom paint.
Gun belt from Fantomex and random guns. Also added some tendrils that are attached with magnets to his back.