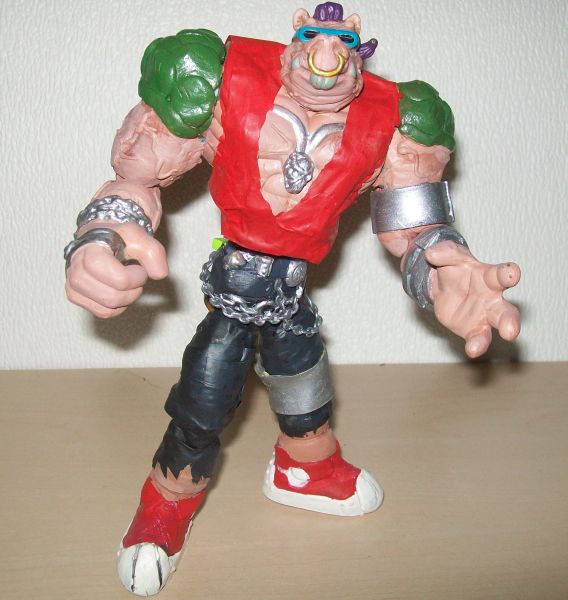 What's up Realmers...here's my Bebop custom.
Lots of cutting to add articulation for that old Over-kill figure.
Now my boys are big and bad....almost the same size has my FO Hulk.
Also these guys look and feel like old school figures ,tryed to give them thier cartoon colors.I hope you guys like Bebop WB!