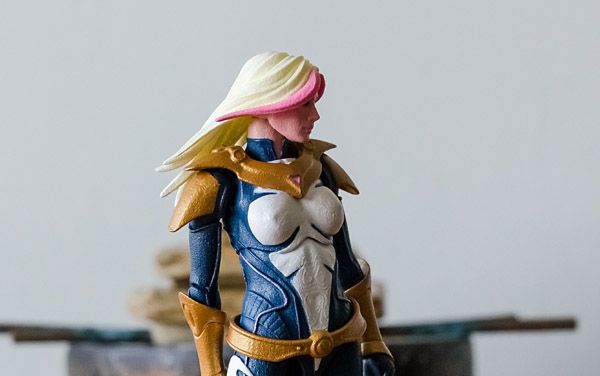 First custom ever!
She was modeled and sculpted in 3d using modo and 3d printed the parts through shapeways. The goal was to create a reusable base for future figures that can be printed at (almost) any size. For the articulation I wanted something between marvel legends and DC direct. Marvel has the articulation and DC has the looks, so I tried to marry a bit of the 2.

Painted with regular (cheap I guess) acrylics and coated with Krylon. Lacking any experience in painting figures, I went for clean and save.
I kinda messed up her eyes and had to redo them which didn't turn out so good anymore.

Overall it was a fun experience and I'm looking forward to the next figure. Thanks to everyone in the forums keeping me motivated!.

I'll be making this figure (unpainted and unassembled) available through shapeways soon, just need to tweak some small things first.