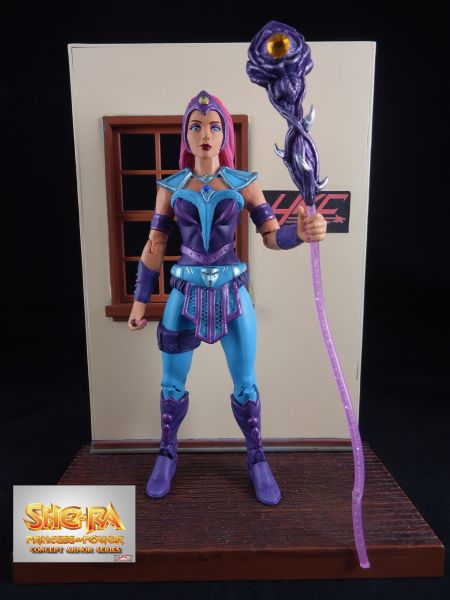 Hello guys! As announced in my Facebook page, this is the first figure in my "Concept armor series" with fresh takes on your favorite She-ra characters featuring armors designed by yours truly.

The series starts with Glimmer In what I call her "battle armor" The design takes influences from several works of art I have seen at the Org, as well as my own, including the "charm of bright moon" necklace and countless details throughout her armor. The "Rose thorn" staff features an acrylic faceted jewel plus metallic worn paint job to simulate wear and tear.

Thanks for checking her out, and see you next week!