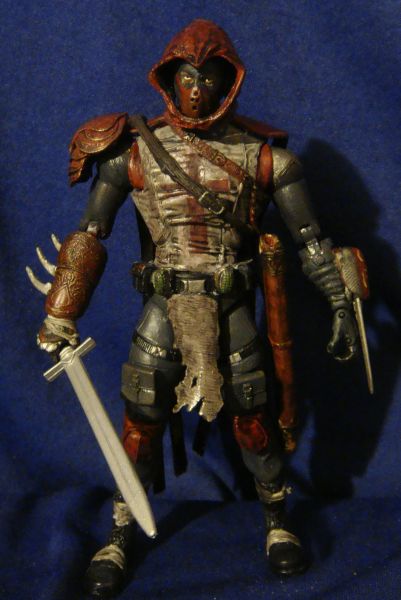 Head / Legs: MK Jax
Torso: XMC Air Strike Wolverine
Arms: Assassin's Creed, FF Movie Mr Fantastic and fodder.
Hood: ML Moon knight
Cape: ML Mr. Sinister.
Armor: Assassin's Creed and LOTR Pieces.

The mask is sculpted and the bandages are pipe tape. He has interchangeable heads via magnets thanks to the tut that variablepenguin posted.

I want to give a big shout out to Fitzjedi, I drew a lot of inspiration from his AC Azrael. This custom has been on the back burner for about a year and has gone through a few incarnations before I was happy with him.

Thanks for looking, comments welcome!