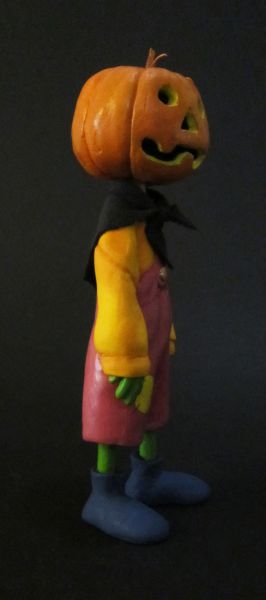 My latest Oz custom. Based on the animated series "The Marvellous Land of Oz'; Jack Pumpkinhead!

"Jack was made by a little boy named Tip to scare his guardian, an old witch named Mombi. However, instead of being frightened, Mombi used Jack to test her new Powder of Life. The powder worked and Jack came to life."

Jack was sculpted from scratch and painted with several brands of model paints. His wears a trendy cloth scarf which is removable..