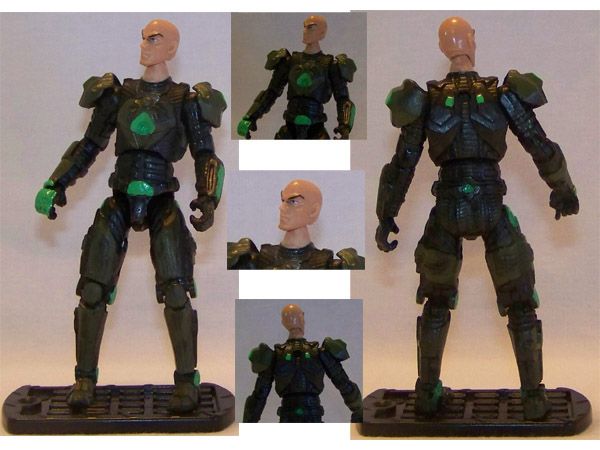 First off, thanks to GDX, Mack2000, Iron Will, and Dravenheart for all the 3.75" DC figures and inspiration. This is my combo of a Marvel Universe, the new Injustice game, and DC Universe Online Lex Luthor. I am trying to build a whole "The Light" collection, and this is my first. Also my first submission but not my first custom.

Lex:
Body-ROC Duke
Head-MU Prof X

Superman Buster Suit:
Body- Avengers Tech Assualt Armour
Lead Helment- Fodder (can't remember!!)
Kryptonite- Hard Candy
The big gun is supposed to be a red sun emitter. Everything else is powered by kryptonite.

Thanks for looking, any suggestions both positive and negative are welcome. And, I'll be back with more!!!