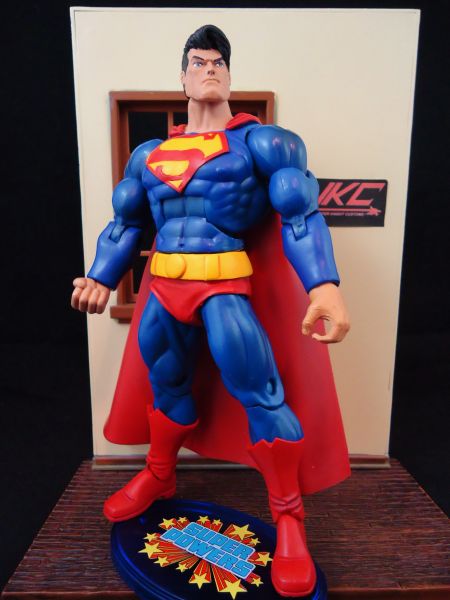 After seeing the awesome Dark Knight Returns Batman figure, I knew a Superman one had to be made, and what better base to use than a MOTUC! For this Superman I used a Sir Laser lot base figure and cape with modded lower arms, modded Batman crotch, and cast right hand.

The head was a Superman cast with modded curl , while the boots were donated from a Batman figure. I also gave Supes a second head with "Laser vision" to blast his enemies! He is a great addition to any DCUC/MOTUC collection!


Thanks for checking it out, and see you next week!