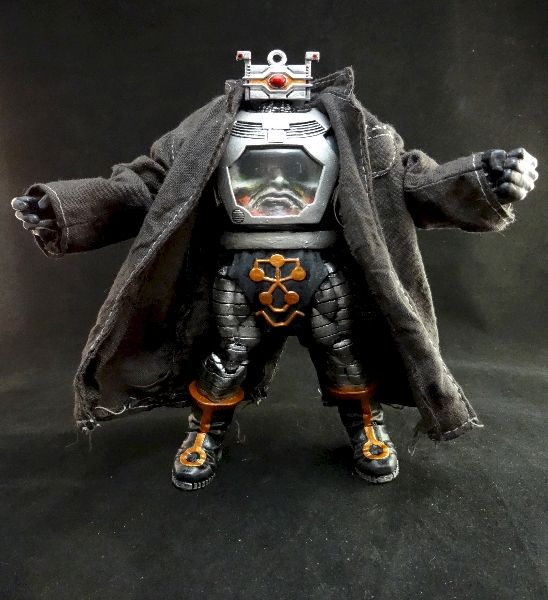 this started as brainstorming session between me and ayelid. i have to credit the idea of putting the galactus baf face into the chest was his.

arnim zola baf, terrax arms, beast lab coat. hollowed out chest and inserted part of galactus baf head and sculpted face into chest. dyed lab coat black, sculpted bands around terrax wrists and total repaint.

thanks for looking and all comments are greatly appreciated.