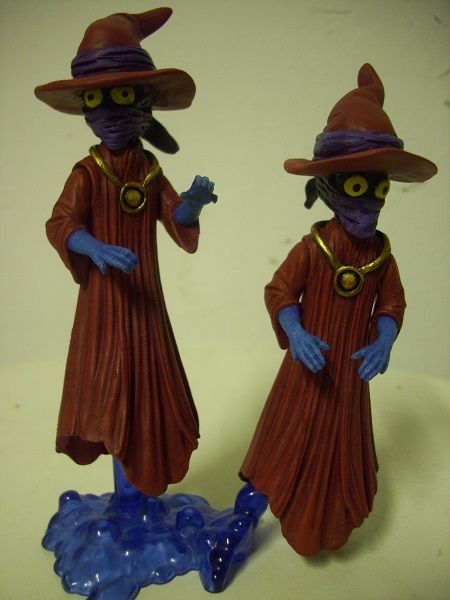 More of an accessory for my Orko figure than a stand alone figure but I think they qualify as their own figures. Just a fun project to work on alongside some more serious stuff and to help Orko carry a bit more weight in my display. It also felt pretty good to add more to "The collection" since i've been busy working on none MOTU related customs and looking after my boys of course. I'm calling them the Orkolytes and I picture them as helpers conjured by Orko both to help him in battle and to tidy his room when he can't be bothered. Anyhoo onto the pretty simple recipe

Recipe
Green Lantern Krona (Fallen Guardian) X2.
Fixit Sculpt for the hat, scarf, eyes and pendant.
200x Orko base adapted to fit the two.
Games workshop and Vallejo paints.

So yeah, pretty simple but fun and i like the way they help Orko to stand out a bit more. Still got plenty more MOTU coming up but next is likely to be Toxin....... Till Next time!!