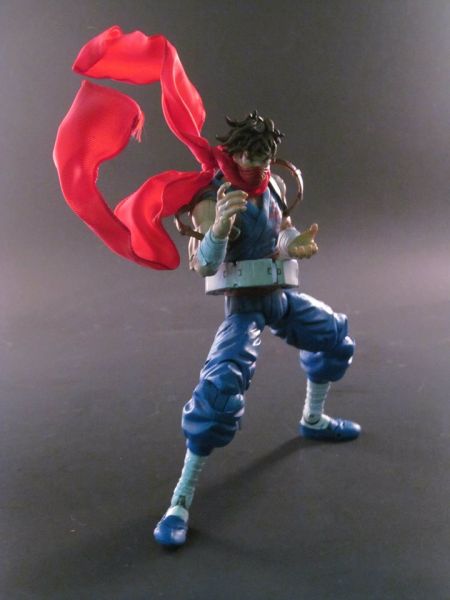 This figure was made from a Sota Fei Long with Ibuki legs, I sculpted the gi over the Fei Long torso, and also sculpted over the upper thighs of the Ibuki legs to smooth out the look.

Sculpted hair, sash & mask. Scarf is wired ribbon for posability, silver belt is cut from a Terrax BAF 'loin cloth'.

Hands are from a Jakks wrestler, with painted over ribbon bands on the arms. I'm particularly proud of the hand painted symbol on his chest, and the hair. I've never painted kanji or sculpted 'anime' style hair before, so this figure was a great experience for me!

Hope you like!