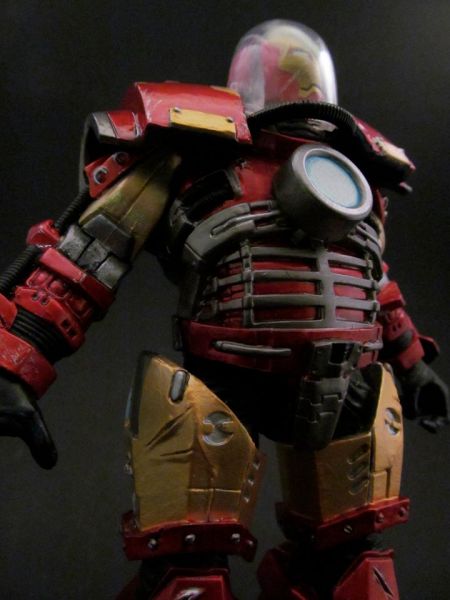 Heroes Assembled Customs presents: Iron Man's Deep Sea armor! This suit is based on the Deep Sea armor that premiered in 1987 in Iron Man #218.

Made from an old Unreal Tournament figure, a Heroic Age IM head, and a Naut Ke Loi helmet, this figure was a TON of fun to make. The usual prep and prime work went on, then I painted the entire thing with 'mithril silver'. Tamiya 'clear red' went on next to give it that extra 'pop', as well as citadel 'burnished gold'.

The base was a ton of fun as well. It was made from a LOST figure base, two of the MS She Hulk smoke/pillar things used to hold up the car- which were then painted and hit with hot glue to make the 'bubbles'.

I had a ton of fun with the lighting in one of the pics.

Make sure you check out the Heroes Assembled: Custom Action Heroes Facebook page at the link below!

Hope you enjoy!