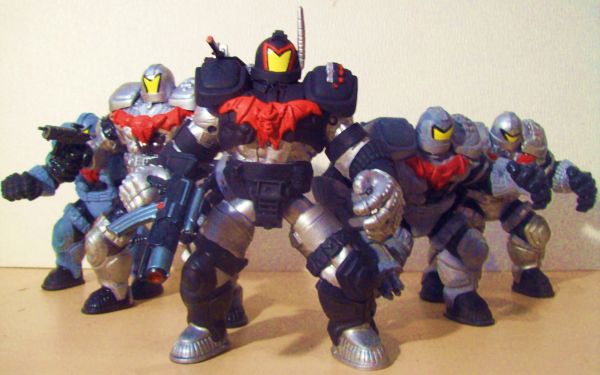 My 150th custom!!!First thing I want to say is there's some good people here on the Realm...
I started like 10 yrs ago,met some cool guys here,Madtinker and Crisco you guys know who they are...LOL!OK let me take a deep breath here,I was going to make another Horde Trooper and then I saw Louddarry's Horde Trooper(Black)So thank you Louddarry!
I had fun making this fella,just went crazy using up fodder parts
I hope you guys like him WB!

P.S. COMING SOON HORDE COMMANDER(THESE GUYS NEED A LEADER)

THANKS HUNTER KNIGHT FOR THIS...LOL!