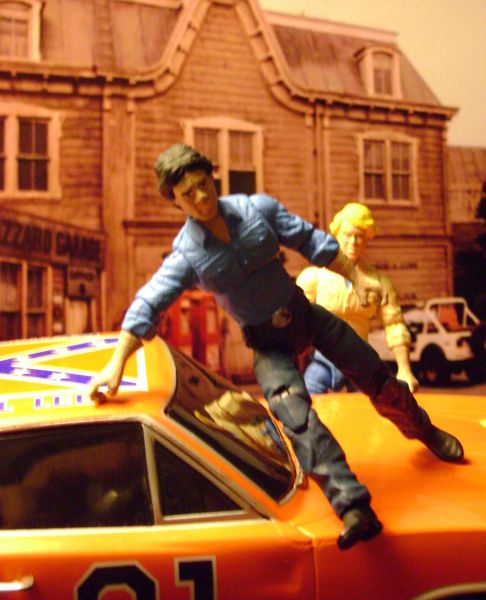 Just'a good ol' boys...never meanin' no harm. Beats all you never saw....been in trouble with the law
Since the day they was born..... YeeeeHaaaaw!!!

Hi everyone, this the first of my 80's line of custom figures, and what better way to launch the line then with a TV Land contest! First entry is them "Dukes boys", cousins Bo and Luke Duke from Hazzard County, always managing to get in the middle of something while racing around and jumping everything in their car, the General Lee. Luke Duke is the dark-haired, slightly older, more mature cousin, and a rational thinker. Bo Duke is the blond-haired, younger cousin. He is the wilder one, and more of the ladies man.

Recipe:
KREXX heads and torso
GI Joe arms and upper legs
Wolverine Origins lower legs and boots

Now if Entertainment Earth would make the General Lee this custom set would be complete!

Thank you for looking! All comments and suggestions are always welcomed and appreciated.