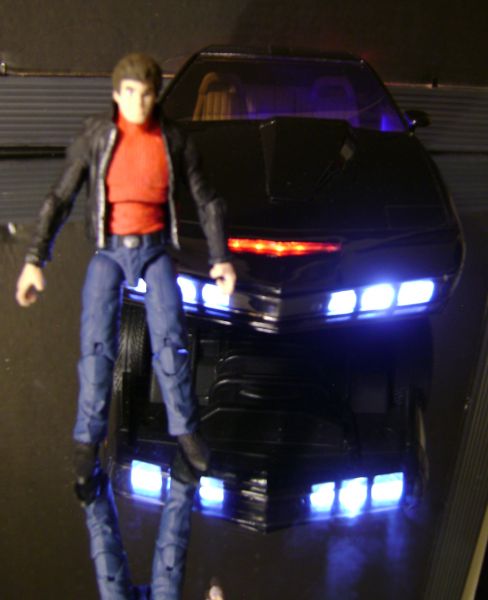 Knight Rider. A shadowy flight into the dangerous world of a man who does not exist, Michael Knight, a young loner on a crusade to champion the cause of the innocent, the helpless, the powerless, in a world of criminals who operate above the law......Michael Knight, a lone crusader in a dangerous world, the world...of the Knight Rider....

Hey everyone, continuing with my 80's custom line I submit my second entry, Michael Knight, the "Knight Rider". After being nearly killed and disfigured by a gunshot wound to the head, former police officer Michael Long is given a new face and a new identity, and joins the organization F.L.A.G. (Foundtaion for Law And Goverment), a private crime fighting arm for Knight Industries. Michael agrees to aid the powerless for justice, with a high-tech automobile, Knight Industries Two Thousand (K.I.T.T.).

Recipe:
Entertainment Earth Michael Knight head and jacket
GI Joe arms and legs
The Corps watch

Better images coming soon!

Appreciate your looking and I welcome any feedback. Thanks!