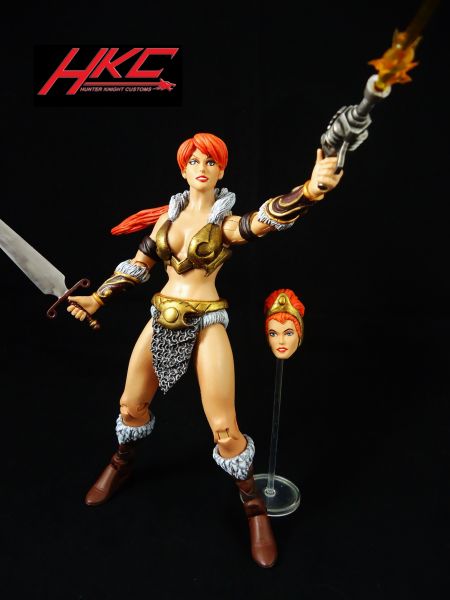 Hello guys! Up next is another contemporary comic book inspired character with the controversial new take on TEELA , as seen in the new comic by Dc.

She is made entirely out of battleground Teela, with cast face, re-sculpted bangs , fur, chest armor, and tiered chain-mail sash. The paint job was done in a way that resembles worn copper. Her weapons were given a dark wash to simulate dirt and wear, and also gave her a removable blast attachment.

Additionally she includes a Filmation style Teela head compatible with your other Teela figures.
You are either going to love her or hate her, as she has been the most controversial character in the entire comic.

Thanks for checking her out my brotherhood!