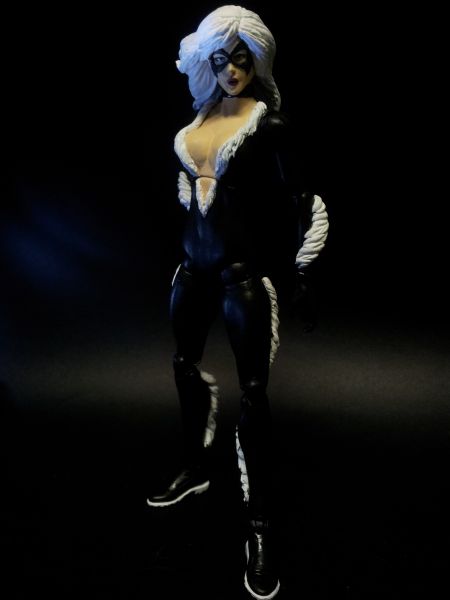 Finally did the custom I wanted to make and thats black cat! My favorite female in the marvel universe. This wasn't my first time using apoxie sculpt but I was very new to it and boy was it a challenge. She has sculpted hair, mask, breasts, waist, butt, thighs and fur. I gave her a fuller bust for obvious reason's (it's black cat lol) but also decided to do the hips thighs and butts because the elektra base body just seemed to skinny and wouldn't fit with her new "assets" haha. I wanted her to have a more voluptuous look after all she is the sexiest woman in the MU lol.

Anyway here is the recipe:

Head- hasbro elektra
Body- hasbro elektra, sculpted over breasts, hips, waist and butt
Arms- hasbro mystique
Legs- hasbro elektra, sculpted over thighs
Feet- hasbro mystique
Sculpted- Fur, mask, body parts listed above

Hope you guys like her.