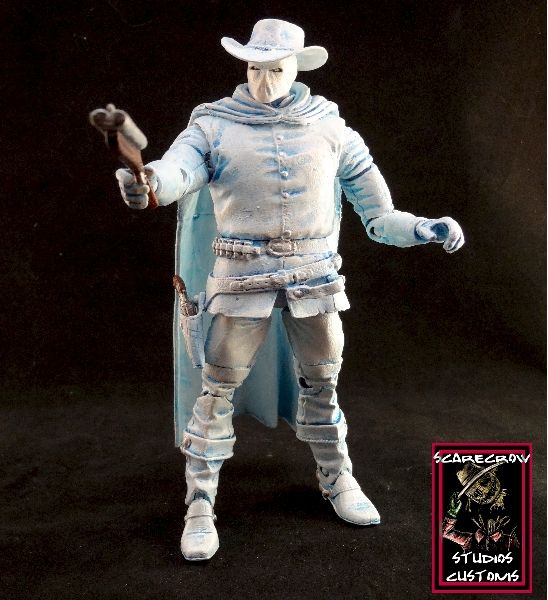 made from a dcuc jonah hex, sandman cape, union jack head. moved some stuff around, a lil sculpt on the face and total repaint.

thanks for looking and all comments are greatly appreciated.

id planned on giving him the horse too, but the ebay seller i bought it from still hasn't sent it, accepted the money or written me back. so the banshee will come later.