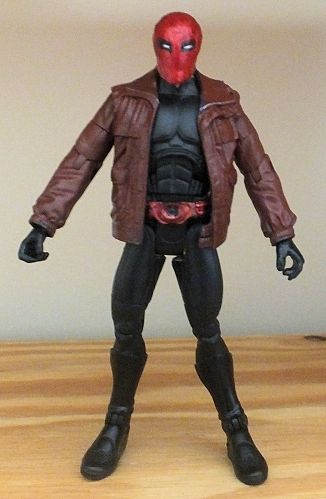 I've seen a few versions similar to this one on here already, but I wanted to try my hand at it.

Recipe:
Torso and Legs- Prototype Suit Batman
Jacket and Arms- John "Robin" Blake
Head- comic style Iron Patriot.

Sanded down the badge and other details on the jacket, as well as many of the details on the helmet. Repainted the jacket, hands, and helmet, then gave a simple coat of clear red to the belt.