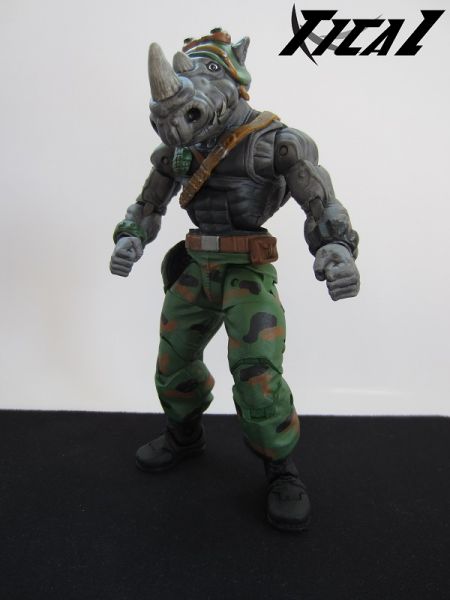 Hi Realmers!!!

Next up is my version of Rocksteady.

Recipe:

Base - 2009 Neca Guile
Head, bracelets, shield & spine - 1988 Playmates Rocksteady
Ammunition belt, grenades, leather straps for Rocksteadys helmet & Turtle shell on his belt - 1991 Playmates Lieutenant Leo

Sculpted details like longer forward horn, teeth & warts.
His belts are made out of heat shrinking tube and sculpt.
The shield is attached to his back or his right hand with magnets.

New paint job with vallejo game color.

Thanks for looking!